I.C.I. Steel-Tech Inc. is a Canadian owned company where the owners are also out in the field. Dealing directly with the owners will give a confident feeling knowing that your project will be complete on time and in a good working manner. We supply and install everything form metal siding systems, roof deck, floor decking and metal roofing systems.
We are certified with CWB for all your decking needs No project is to large or small to get all the required attention required for a detailed and fully completed project.
We do take a lot of pride when it comes to finishing details as they are what can make or break the final appearance of your building.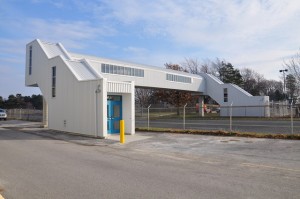 CFB Trenton pedestrian bridge crossing highway #2
Materials used: curved metal roofing by VicWest Metal siding, liner and trims by Agway Metals
SEES Guelph, Ontario
Materials Used: AR 38 roofing, HF -12 soffit and siding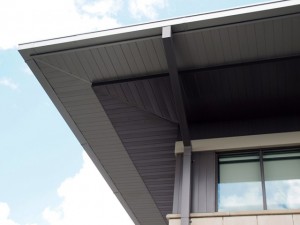 Note the Attention to detail as this can make or break your final outcome.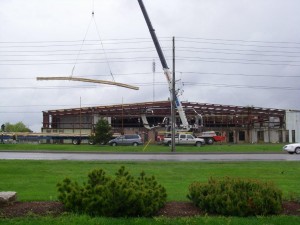 Project: Trams Chem Cambridge
Contractor: Spec Construction
Disc: Hoisting 85′ standing seam roofing for a water tight installation